Lois Kay Contracting Company was established in April of 1980 by Lois Kreager.  Having a strong background in the paving business gave Lois the idea to expand her expertise into the unknown sphere of working on MDOT projects as a WBE.  The program was in its' infancy, so the challenges were many and the learning curve was well used.  With her family by her side, as the core of the company, she was able to get Lois Kay Contracting not only up and running, but flourishing.  Over the years, the road construction industry has been very competitive and seen the effects of the economic highs and lows.  Lois Kay has endured many transitions and changes in procedure, learning how to adapt through adversity.
        Throughout it all, the cornerstone of Lois Kay Contracting was the determination and a commitment to excellence to provide our customers with a quality product and successful project completion. The Lois Kay team consists of many individuals with varying jobs, but working towards a common goal under constantly changing conditions makes us more like family than mere co-workers.  Family still and will always play a key role in the business dynamic, with four generations being involved as well as a wonderful group of loyal employees who have been with us for a very long time.  During the nearly 35 years of operations, it was the mutual pride and commitment between company and staff that kept Lois Kay going during rough economic times.  Our employees are one of our largest assets and without them we would not be able to accomplish all that we do each season.
       The drive to succeed and the integrity of our crews has helped Lois Kay Contracting build the reputation we have today.  As we look toward the future, Lois Kay Contracting is determined to continue to uphold the values that the company was founded upon; hard work, honesty, integrity, and a quality product.
Lois Kay Contracting is an equal opportunity employer.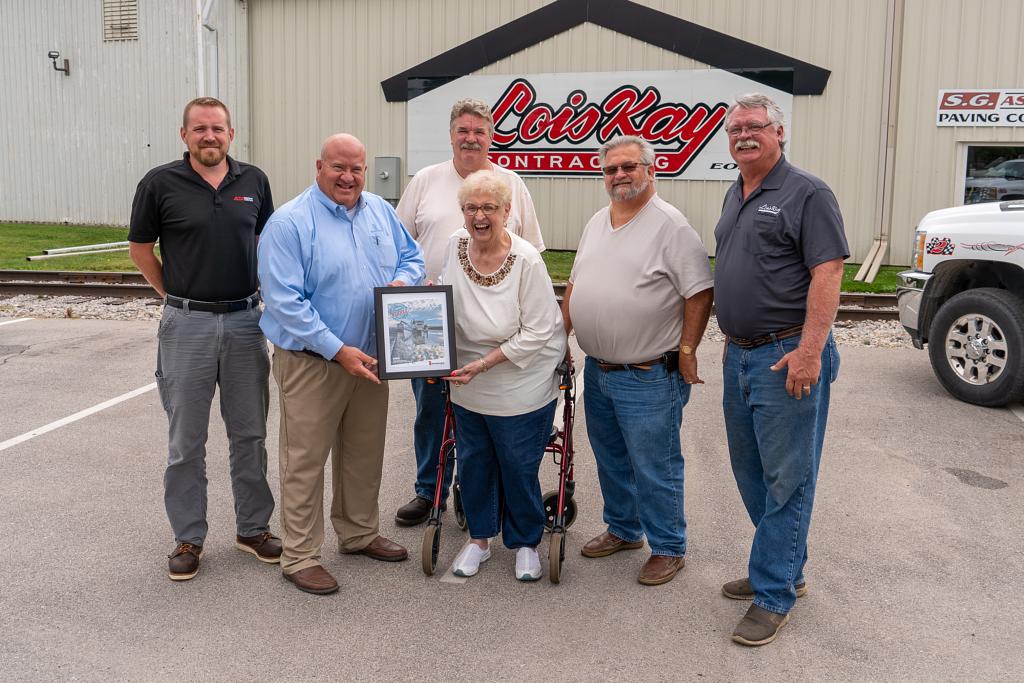 "It has been an honor and privilege to be the owner and president of one of the most successful and enduring DBE's in Michigan history.  Our success is rooted in our dedicated employees and our collective determination to perform the highest quality work in a timely manner"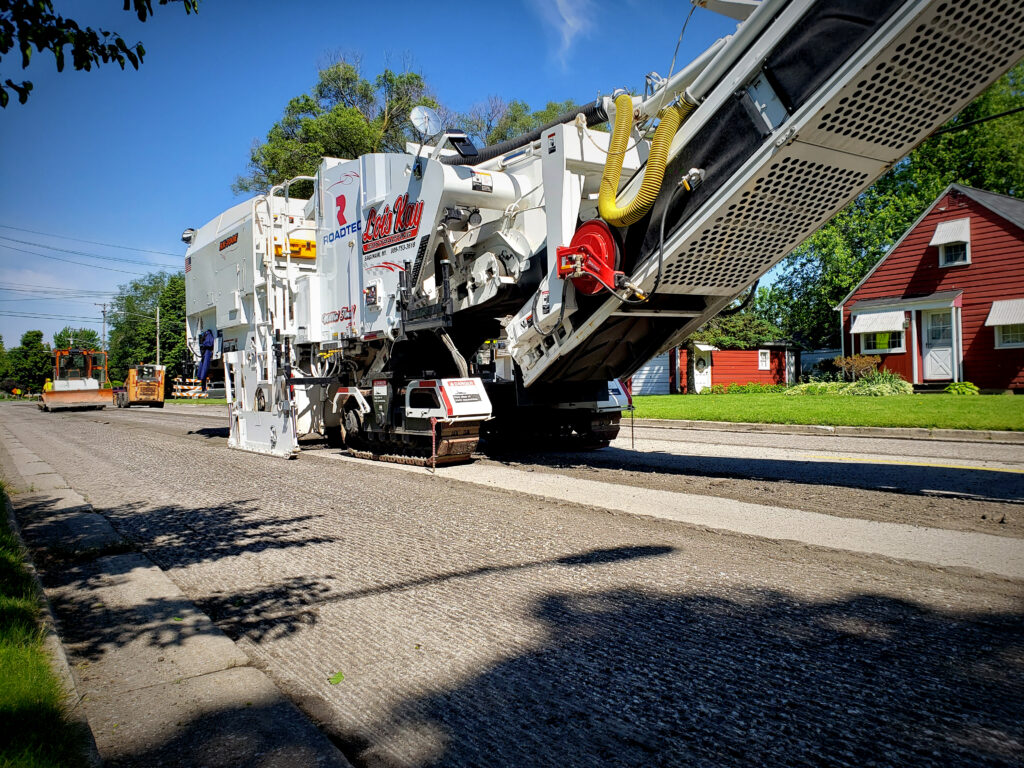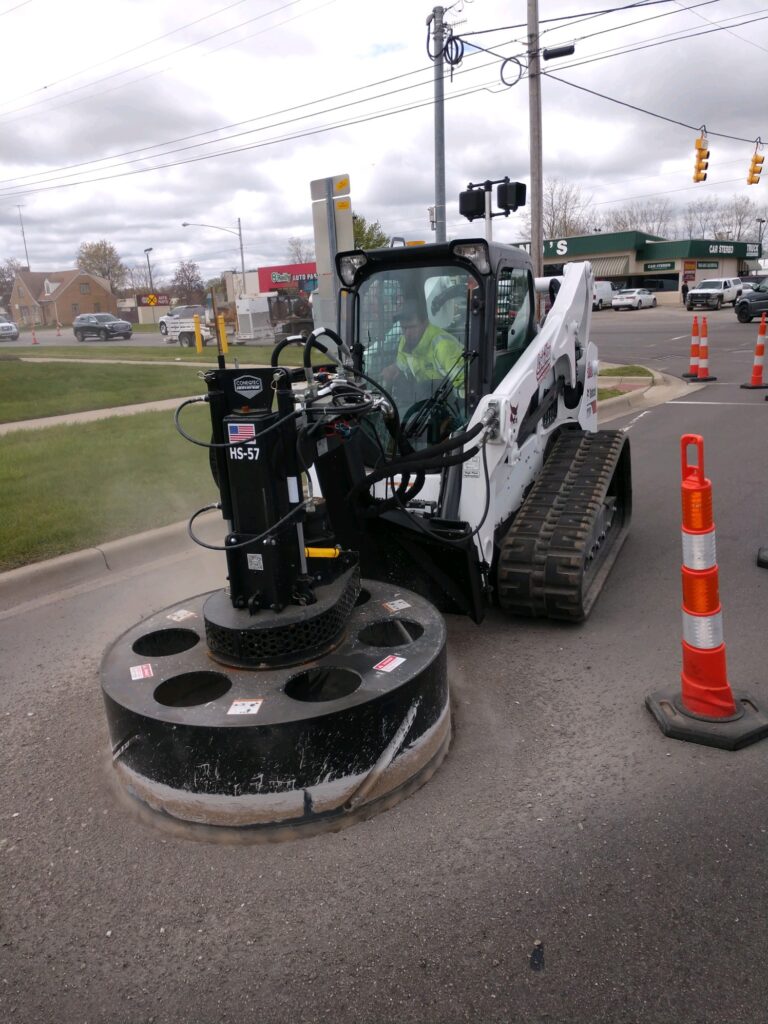 Lois Kay Contracting is largely regarded as a leader in the milling industry in the State of Michigan. We have an MDOT pre-qualification rating of $9,000,000 in the milling classification. Our fleet currently includes three ROADTEC 900 milling machines with 7'2" drums, two ROADTEC 900E's with 7'2″ drums and two ROADTEC 900E's with a 8'2″ drum. We also have two ROADTEC 700 milling machines with 6'6" drums, one ROADTEC 700E with a 7'2″ drum and a variable width (2-4') ROADTEC 400 milling machine.  Additionally, we have Three Wirtgen 600 mills with 2' drums and two Wirtgen W60i's with 2′ drums. We also have two fine tooth micro-milling drums one 6-6″ and the other 7'2″ which can be put into any of our machines to meet the MDOT micro milling/fine texture milling specification. With the correct ground equipment supplied we also have the capability to perform 3-D guided milling with 3 of our ROADTEC 900E's
With over 30 years of milling experience, from small commercial parking lots to mega highway projects exceeding 100,000 tons of milling. Our fleet of ten ROADTEC milling machines are capable of milling, trenching, micro milling and 3-D milling nearly any width from profiling to 13″ deep, there is no project too large or small that we can't handle. In July of 2014, we were one of the first contractors in Michigan to perform the new micro milling specification by completing over 200,000 syds of micro milling in the western portion of Michigan's Upper Peninsula on US-2.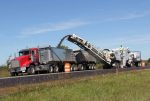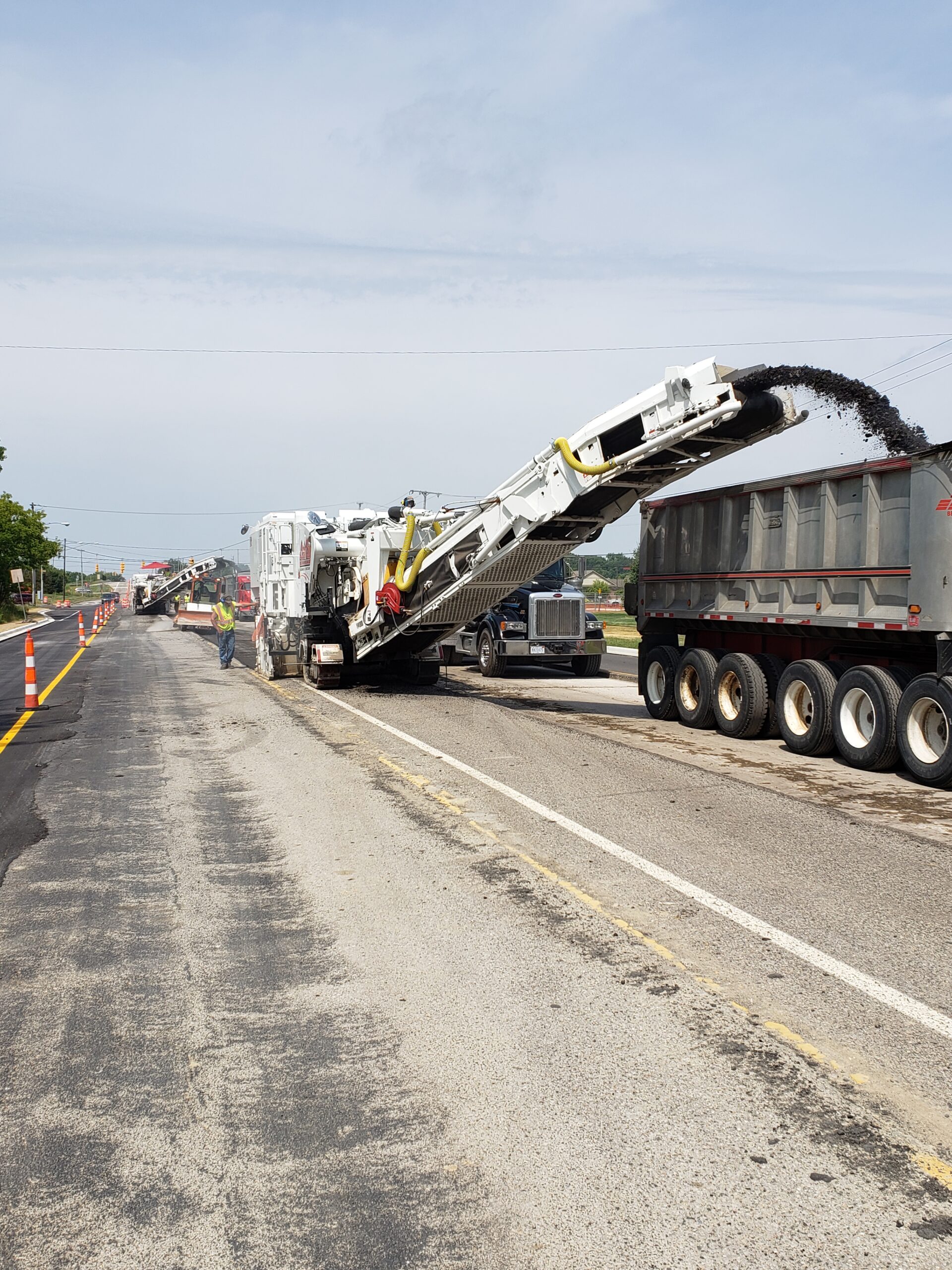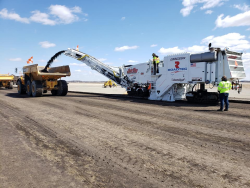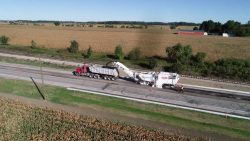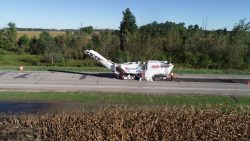 From small parking lots to major roadways, we have done it all. We have completed numerous roadway and commercial projects throughout the greater tri-city area. Our scopes include removing the old pavement, curbs, sidewalks, excavating the earth, installing the new aggregate base, curbs, roadway pavements and associated sewers/catch basins. Over the years, we have rebuilt countless City of Saginaw and City of Flushing roadways in addition to malls and large scale retail parking lots.
Lois Kay Contracting has been performing Mdot Detail 7 and 8 joint repairs for over 30 years. In a typical construction season, we complete 250,00 – 300,000 lineal feet of repairs including filling the repairs with nearly 20,000 tons of Hand Patching. We perform these repairs on numerous projects throughout the state of Michigan ranging from county roads, two lane highways and large interstates.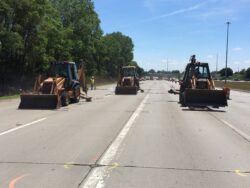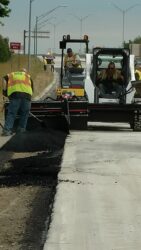 With the use of our extensive fleet of milling machines we have a tremendous range of trenching capability. We can trench a wide range of widths and depths up to 13 inches. With our full size mills we can trench out to any width using multiple passes or we can trench narrower widths using our ROADTEC 400. This particular mill has a segmented drum allowing us to trench two to four feet. Trenching shoulders with the use of a mill is hands down quicker, cleaner and more economical than using conventional excavating equipment. In our 30 history, we have trenched thousands of miles throughout the State of Michigan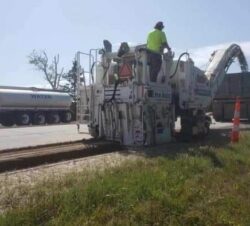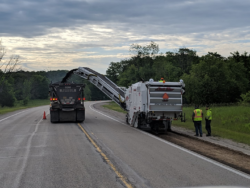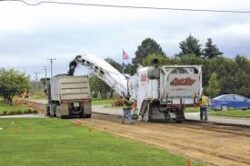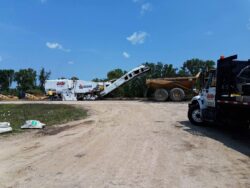 Our other services include shoulder gravel, asphalt paving, geotextile separator installation, shoulder corrugations, concrete cutting and catch basin reconstruction.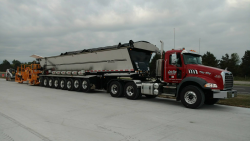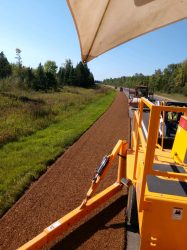 Asphalt recycling is a by-product of the work that we do everyday, over the years Lois Kay Contracting is proud to have done its part in saving millions of tons of asphalt from going to waste in landfills.  Our fleet of milling machines reclaim a large amount of RAP (Reclaimed Asphalt Pavement) every season from the roadways of Michigan.  These reclaimed materials are then sent back to Asphalt plants where a percentage of the RAP is allowed in every new batch of asphalt leaving the plant and also is used for a base material for many Roads, parking lots and driveways across the state. This industrial process of recycling asphalt back into new usable material has been proven to have an extremely positive financial and environmental benefit. To understand what a Asphalt Milling machine does Click Here for Wikipedia's definition, For more information from the National Asphalt Pavement Association Click Here , and for even more information from the Federal Highway Administration Click Here.
Lois Kay Contracting Co is an Equal Opportunity Employer and is looking for qualified candidates without regard to race, color, religion, sex, age, or national origin. Our objective is to obtain individuals qualified for positions by virtue of job related standards of education, training, experience and personal qualifications. At Lois Kay Contracting we are always looking for the best, most dedicated and hardest working operators and laborers. If you are experienced and highly skilled at operating heavy equipment and or general labor in the road construction industry chances are we are looking for you. Other than being a hard worker and having a positive attitude our only requirements is a valid class "A" or "B" State of Michigan drivers license. Stop in our Office today and fill out an application. If you would like to Download and fill out the application before coming to the office you can DOWNLOAD IT HERE. When you come to drop off your application please have your drivers license with you, we need a copy of it to go with your application.